Professional Delivery Service
It's time to do more of what you love while we do the driving for you and run your errands. Let us help you save time by picking up food orders, doing grocery shopping, picking up dry cleaning, picking up alcohol orders and more! Call for details!
1st Class Delivery is a 5 Star Delivery service that services: Cape Coral, Sanibel, Matlacha, St James City, Captiva. No job is too HOT to handle, or too COLD to hold. We have Insulated food boxes, Insulated Drink Carriers, Insulated Pizza Bags and Insulated Delivery Bags.
239-785-7606
7 days a week
We accept: Cash, All Major Credit Cards, Venmo.
Personal Services
Grocery Shopping
Personal Shopping
Food Delivery
Alcohol Delivery
Flower Delivery
Pharmacy Pickup
Business Services
Document Delivery
Product Delivery
Post Office Run
Bank Deposits
Shopping
Errands
Catering Order Pickup
Gift Delivery
Party Delivery Services
What You Can Expect From Us
Trusted & Experienced
1st Class Delivery service offers honest, ethical, professional delivery service. We believe in open, clear communication as well as listening to your needs so we can help you get what you need, when you need it!
Same Driver Every Time
We don't just service the community, we build relationships with the people in our community. Our goal is to know and understand what you need, when you need it and be there for you when you need us most!
Reliable & Fully Insured
We are fully insured and do out best to go above and beyond in every delievery. Our goal is to help you focus more on your goals while we handle the driving for you. We are your trusted and reliable delivery service in Cape Coral and a few surrounding areas.
Satisfaction Guaranteed
When you are happy, we are happy! Your satisfaction is our commitment. Success is easier to achieve with a good support team on your side. Let us help! Our goal is to save you time and simplify your life by doing the driving for you!

"I can't say enough good things about this delivery service! I use them weekly! Super convenient & absolutely Great customer service. Would highly recommend you use 1st Class Delivery and make your life easier!" Joanna Rinella, Empire Property Management
"Big shout out to Matthew and 1st class delivery. He's such a tremendous help for our busy season! Always goes out of his way to help us and others. I'm very happy to have him as part of our team! Always puts in the extra effort to help out in any way!!" Joann Lafata, Amore Italian Bakery
"Phenomenal service. I contacted Matthew Jon Sauerland on 10/12 late evening and the following day he showed up at the wife's place of work to deliver flowers. He sent me photos of different flowers available, he kept me up to date and alerted me when the task was completed. Thank you" John Fuentes, Owner of All Service Adjusting
Special Occasion Delivery
Same Day Document Delivery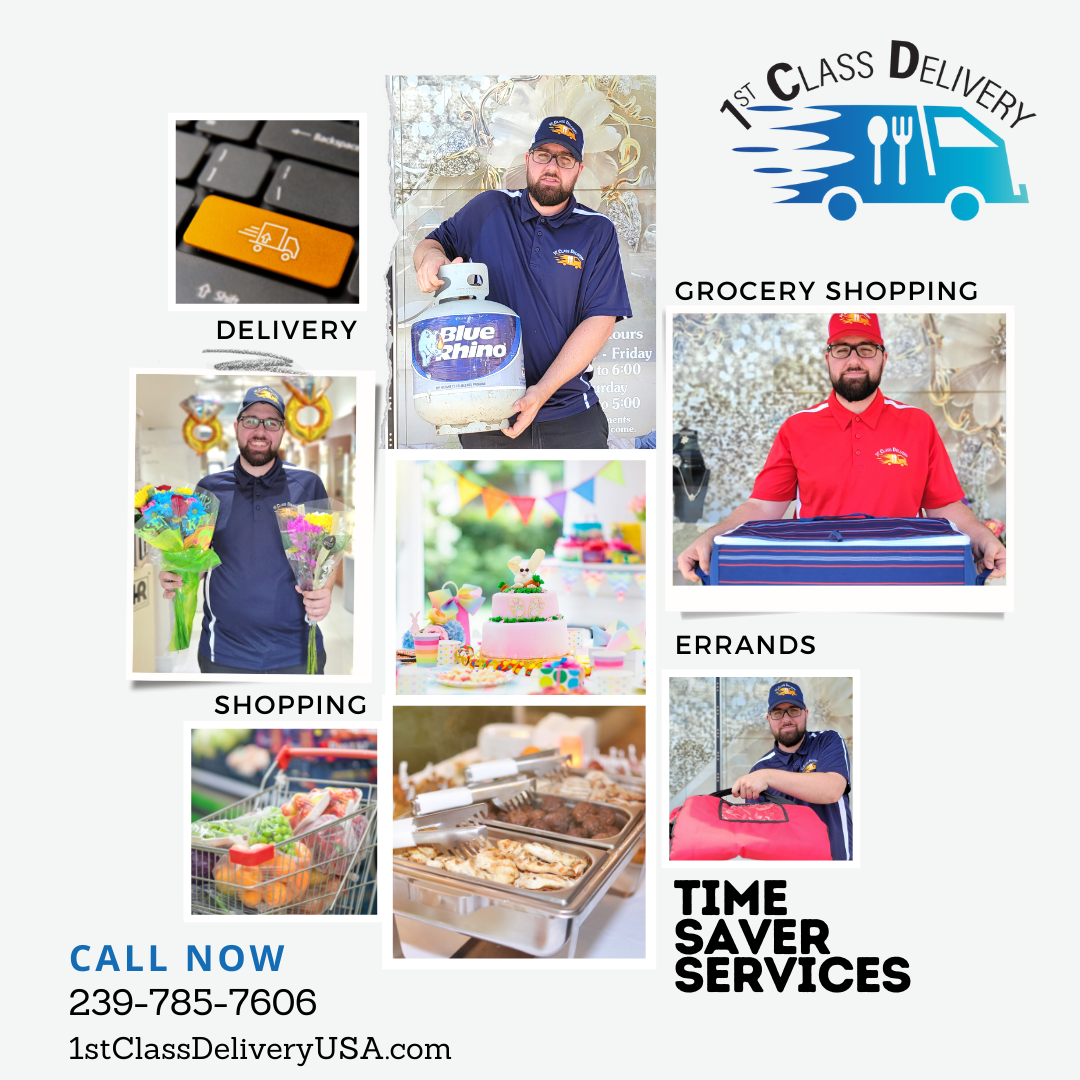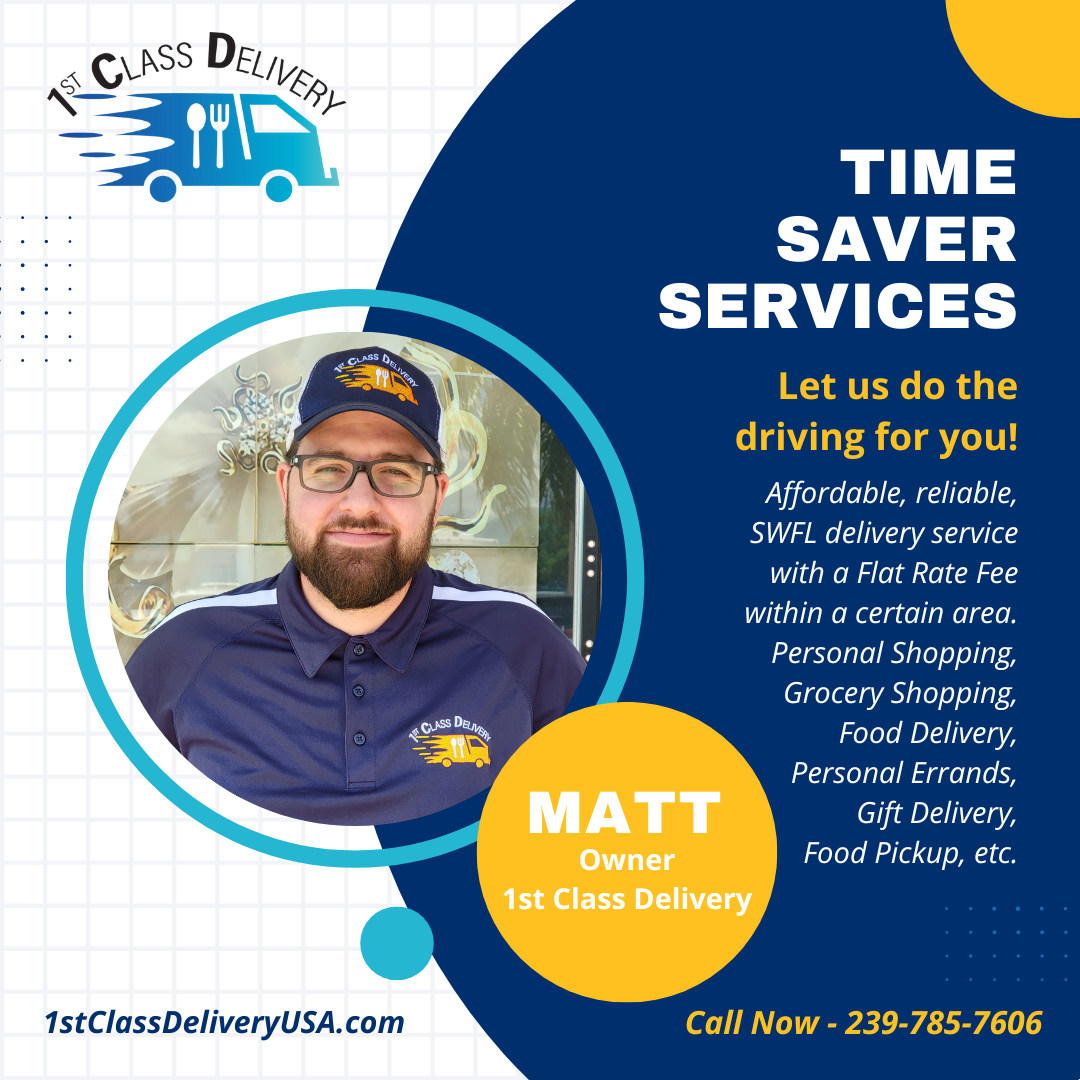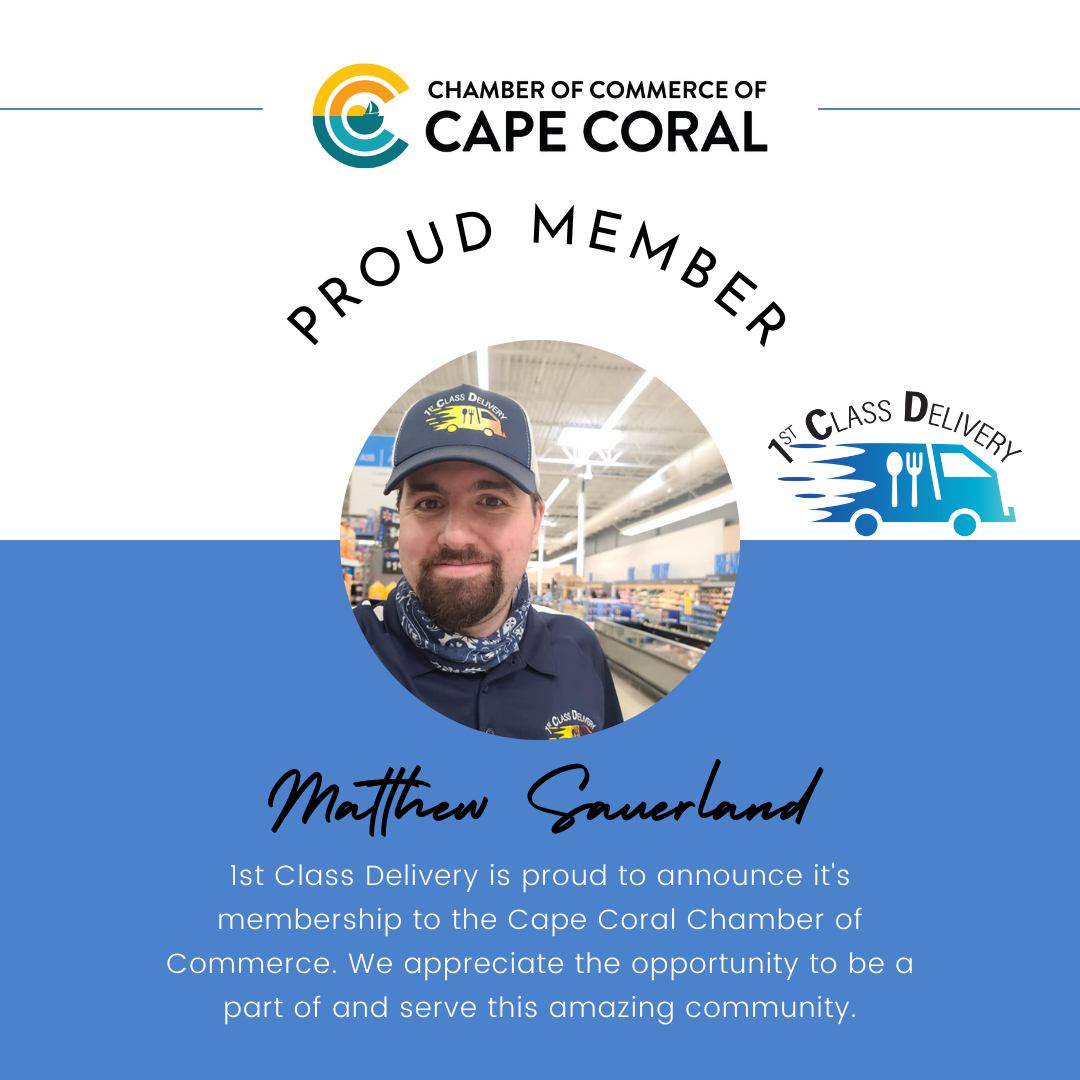 Let us know how we can be of service. We want to hear from you!
Leave A Message - Schedule a Delivery!